With the roots of Operation 2000 Cherry Trees now firmly established in the Dayton Region, 2021 was a year for our organization to blossom and flourish. Plantings continued steadily across our local communities, not only beautifying our outdoor spaces, but also deepening Japanese-American friendship.
Commemorating the Great Earthquake
Operation 1000 Cherry Trees was established as a "thank-you" gesture from the citizens of Japan to the citizens of the United States for America's aid and support after a devastating Japanese earthquake and tsunami in 2001.
On March 11, 2021, Operation 2000 Cherry Trees Chair Alex Hara and a host of local dignitaries commemorated the 10 year anniversary of the great earthquake. Cherry trees were planted at three locations including Carillon Park, Dayton Art Institute and the City Hall in the City of Fairborn. This prompted the City of Fairborn to plant an additional 215 cherry trees along Kauffman Avenue, replacing the aging crab apple trees.
Celebrating 100 Years of the Dayton Art Institute
Later in the fall, as a part of the Dayton Art Institute's 100-year anniversary renovation project, we planted a total of 40 cherry trees along DAI property and nearby streets. Twelve cherry trees were planted at the front of the magnificently renovated DAI building along Riverview Street and at the side along Forest Avenue. In addition, we provided 28 trees, which the City of Dayton planted along Great Miami Boulevard and Edwin Moses Boulevard.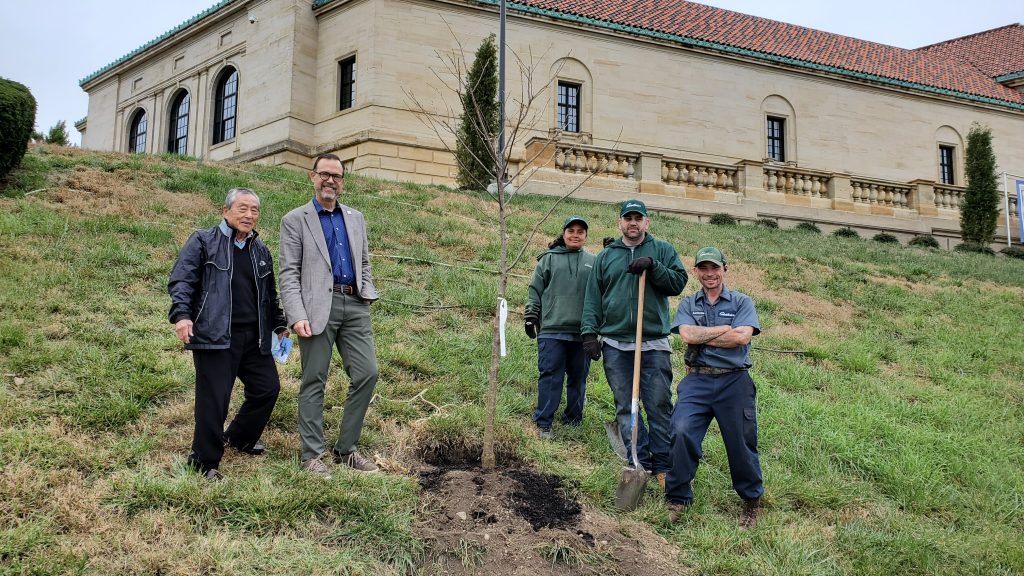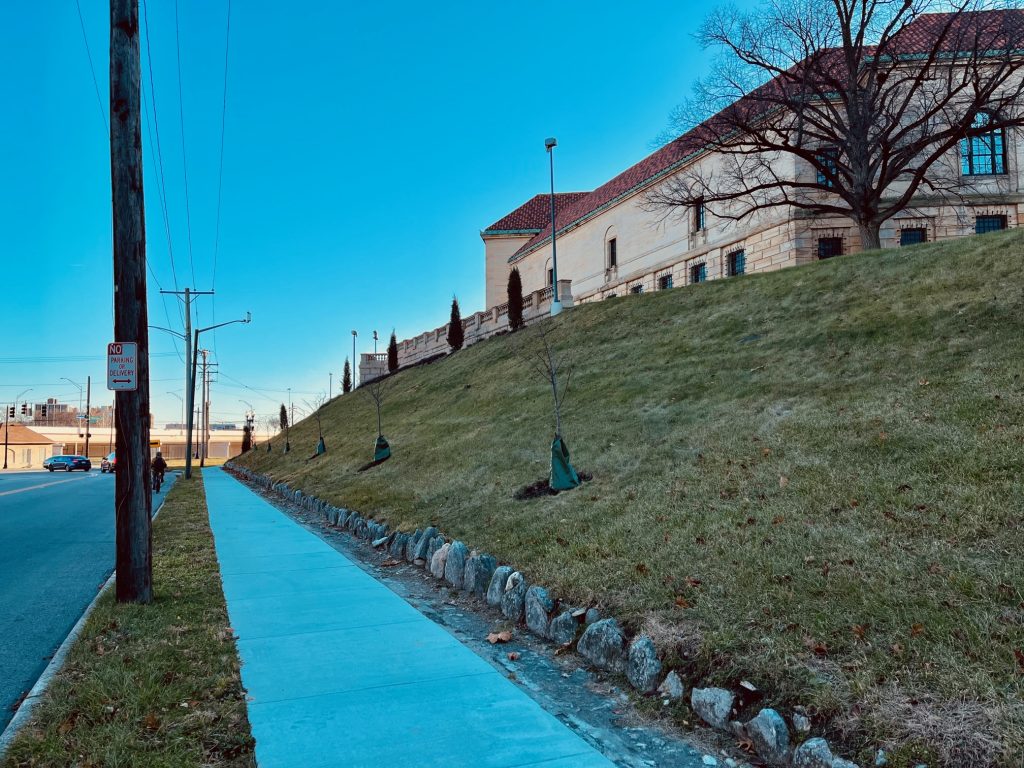 Read the letters commemorating the event from the Dayton Art Institute and Montgomery County Commissioners.
Growing Trees – and Awareness – in the Dayton Region
With our 2021 plantings, the Dayton Art Institute now has a total of 32 cherry trees within their property. In addition, 10 trees were planted across Riverview Street on the Miami Valley Conservancy District property and 10 more at the adjacent Masonic Temple.
Operation 2000 Cherry Trees also planted a total of 42 trees at Carillon Park and plans to plant 40 more along the miniature railroad inside the park in 2022. To connect these two points, we have planted 100 cherry trees along Edwin Moses Boulevard, crossing Stewart Street Bridge and onto South Patterson Boulevard.
Ultimately, we plan to call this corridor the Cherry Blossom Trail of Dayton, so the legacy of Operation 2000 Cherry Trees will continue well into future generations.
Categories: Uncategorized