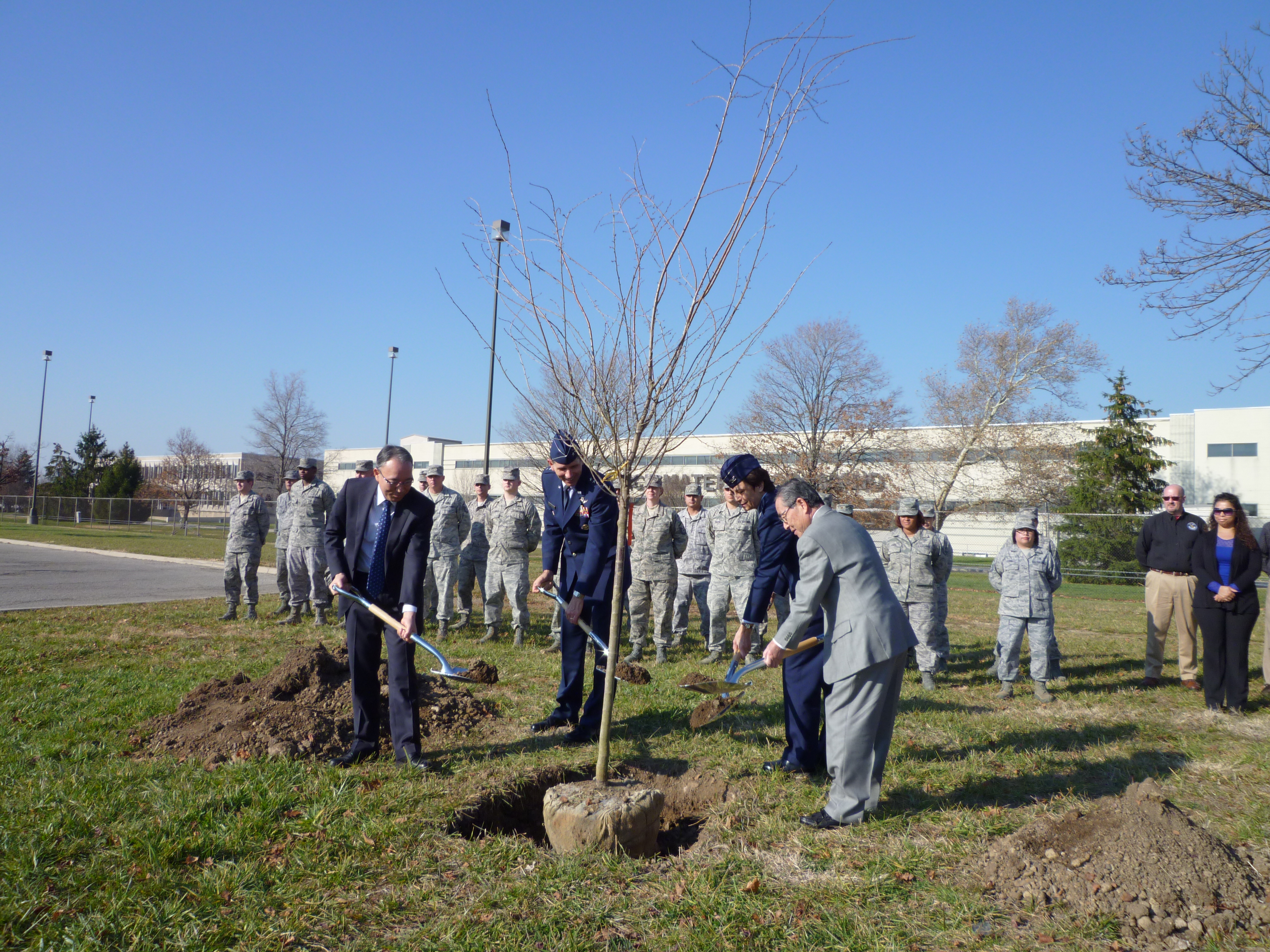 November 2012 was a busy month for Operation 1000 Cherry Trees. The organization donated 15 Yoshino cherry trees to the City of Trotwood, who provided 15 more, to be planted around a pond at John Wolfe Park. Three Yoshino cherry trees were donated to the Phoenix Tube Company of Trotwood who matched with three more in celebration of the opening of their Trotwood plant.
Then, on November 21, the first of 200 cherry trees was planted at Wright-Patterson Air Force Base in a ceremony celebrating the friendship between the United States and Japan.
Operation 1000 Cherry Trees is a project created by Japanese-born American, Alex Hara, to thank America for its rapid response and generosity in helping the victims of the tsunami that struck Japan in March of 2011.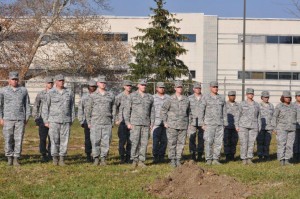 Accompanying Mr. Hara at the ceremony was the 88th Air Base Wing Commander, Colonel Cassie Barlow; Japanese Consul General, Kuninori Matsuda; Former Ohio Governor, Bob Taft; Air Force Life Cycle Management Center Commander, General C.D. Moore II; and dozens of Wright-Patt Airmen and civilians. Colonel Barlow said, "Today is an example of the best of community relationships, not only between Wright-Patterson and the Dayton community but also between the Dayton community and our international friends. Today reflects, really, the best of humanity, stepping forward to support in a time of need, giving back as a symbol of gratitude, creating a legacy of friendship between two nations that will endure for years into the future." Planted just south of Air Force Materiel Command, this is the first of 200 trees to be planted on the base as a part of a beautification program.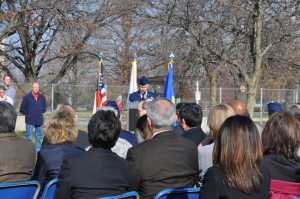 Alex Hara pointed out that American military forces stationed in Japan were the first responders in "Operation Tomodachi", translated to English as "Operation Friend." U.S. servicemen and women cleared the runway of Sendai International Airport so planes could land with supplies and perform search-and-rescue campaigns. In the weeks following the disaster, more than $33,000 was donated by Miami Valley citizens to charities benefiting the tsunami and earthquake victims in Japan.
Consul General Kuninori Matsuda, consulate general of Japan, said at the ceremony, "I believe this gift is an ideal expression of Japan's long friendship and deep appreciation to the United States for its immediate response following the tragedy."
"I was so moved by the generosity of the American people," Mr. Hara said. "I was compelled to do something in return to the men and women in uniform and American citizens who were so generous."
Categories: Uncategorized